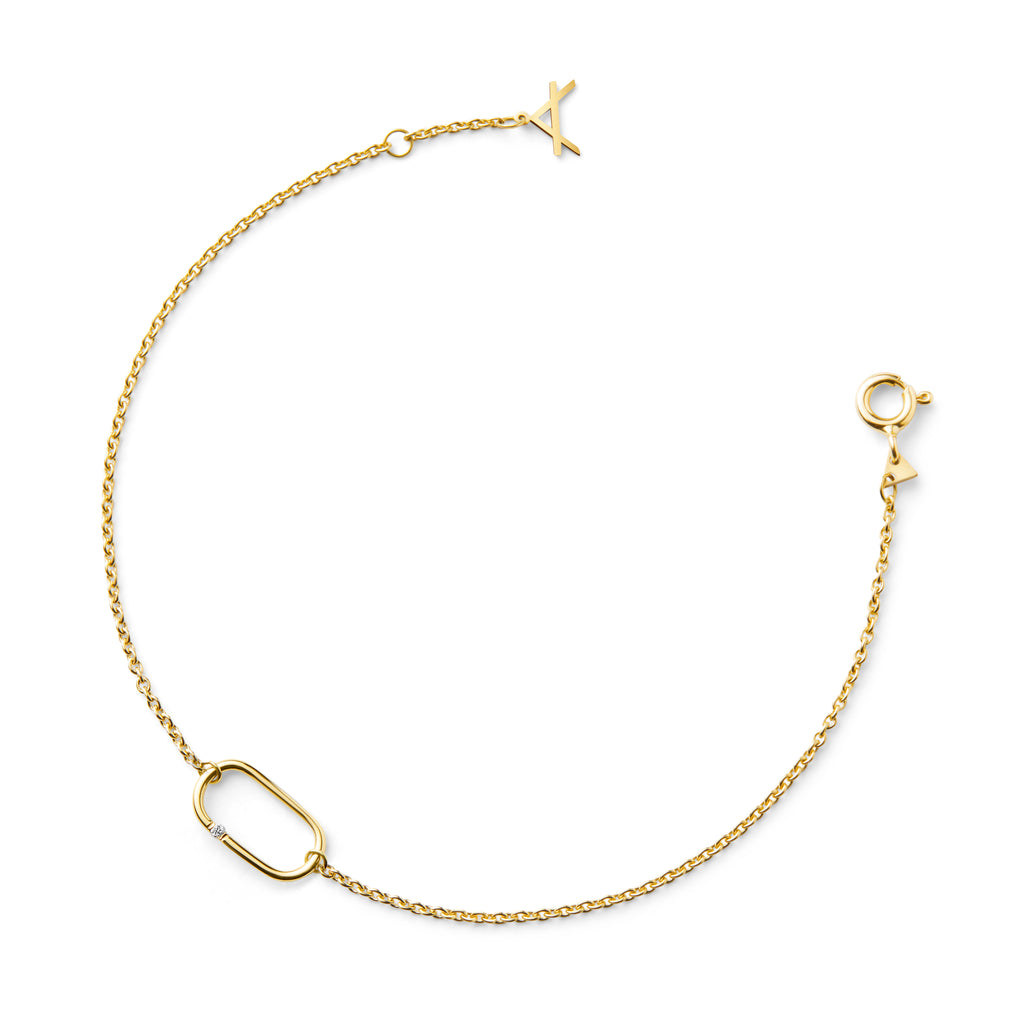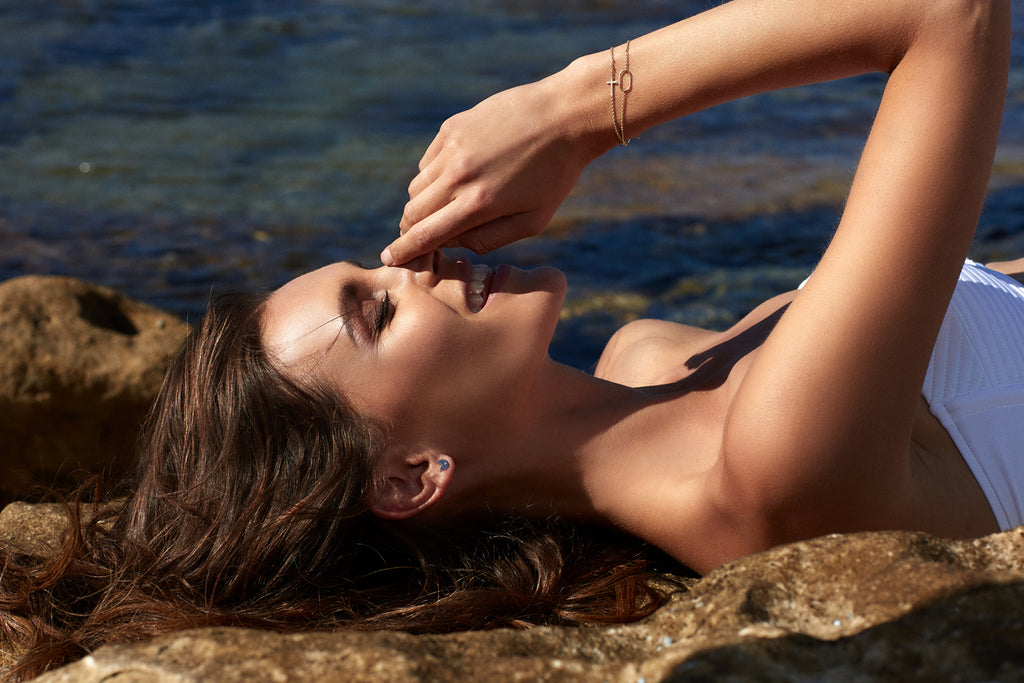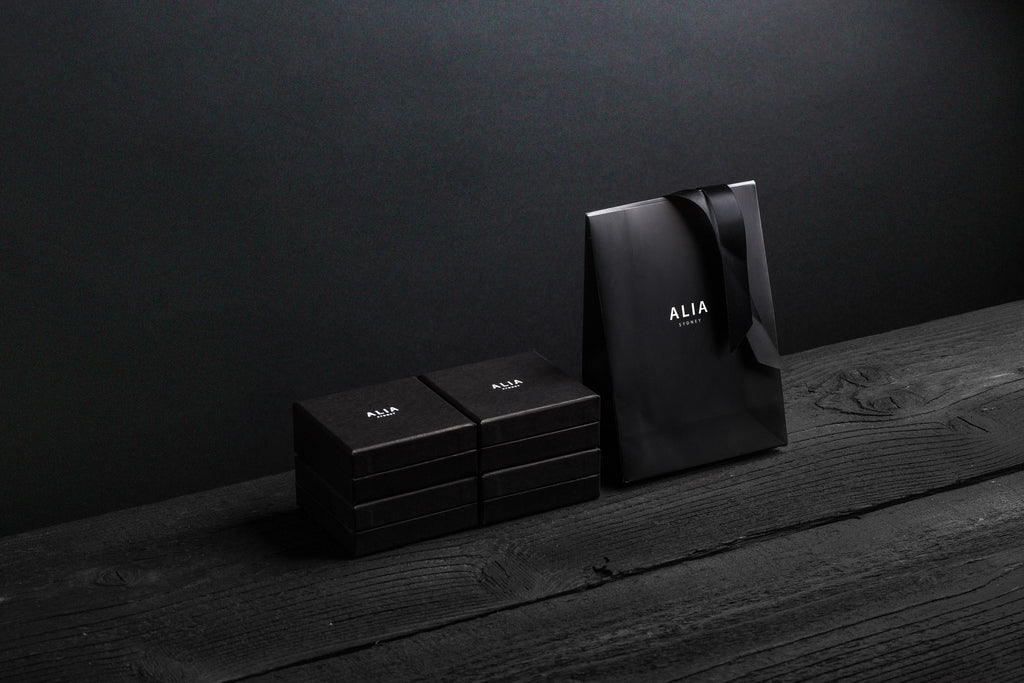 $ 553.00 AUD
$ 790.00 AUD
FINE 18 CARAT GOLD BRACELET CURL CURL.X IN YELLOW
G150 03B
This bracelet's oval pendant is reminiscent of the gentle sweep of Curl Curl Beach in Sydney, Australia. Handmade in 18 carat yellow gold and set with a white brilliant-cut diamond, this classic design is ideal for everyday wear.
Details: 18 carat yellow gold. Brilliant-cut white 0.008ct diamond. Fine chain with ring clasp. Pendant measures approximately 1.3cm. Total length of bracelet is approximately 18.2cm. 
FREE SHIPPING.
All our bracelets fit a slim/medium wrist.