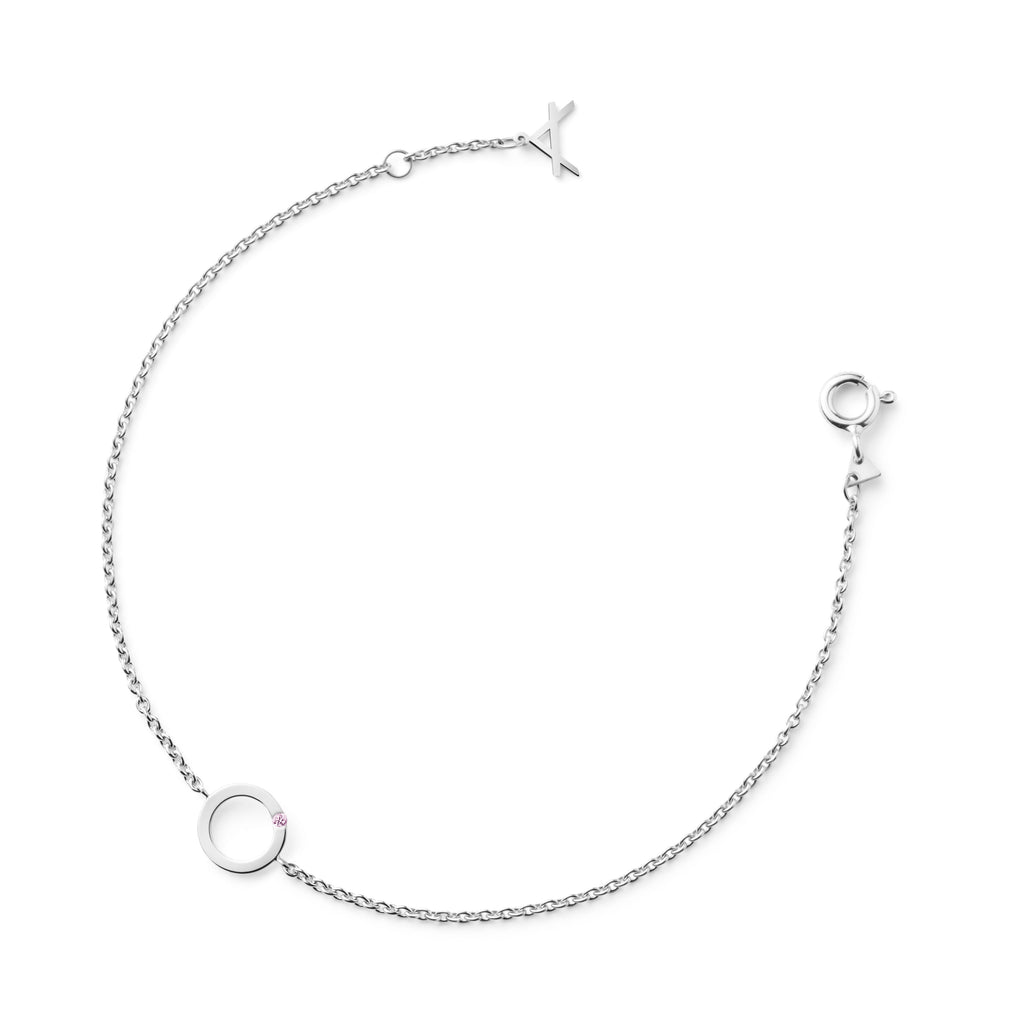 $ 686.00 AUD
$ 980.00 AUD
FINE 18 CARAT GOLD BRACELET SHELLY.X IN WHITE WITH AUSTRALIAN ARGYLE PINK DIAMOND
The pristine Shelly Beach in the idyllic Sydney suburb of Manly informed the clean, modern design of this bracelet. Handmade in 18 carat white gold, it features a circle pendant enhanced with a brilliant-cut Australian Argyle pink diamond – a rare jewel that symbolises strength and individuality.
Details: 18 carat white gold. Brilliant-cut Australian Argyle pink 0.007ct diamond. Fine chain with ring clasp. Pendant measures approximately 0.8cm. Total length of bracelet is approximately 18.2cm.
All our bracelets fit a slim/medium wrist.