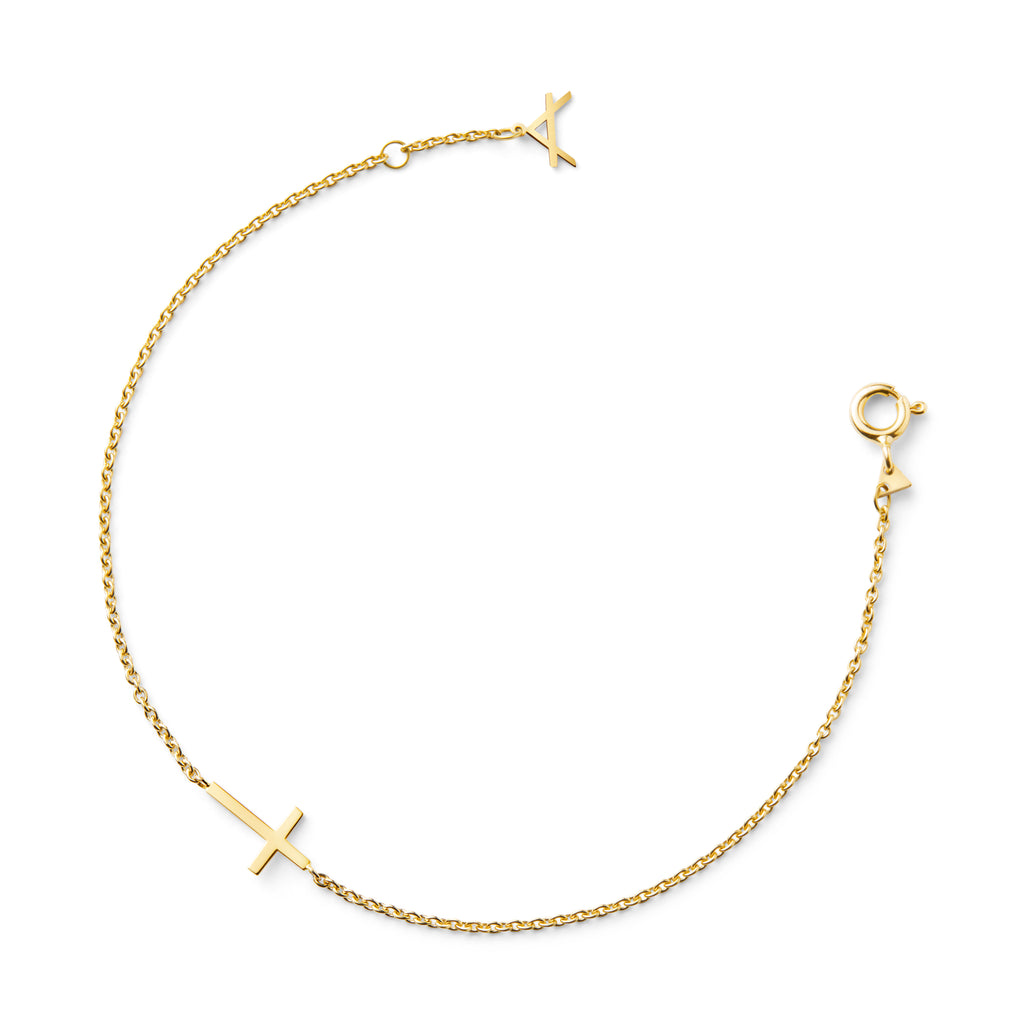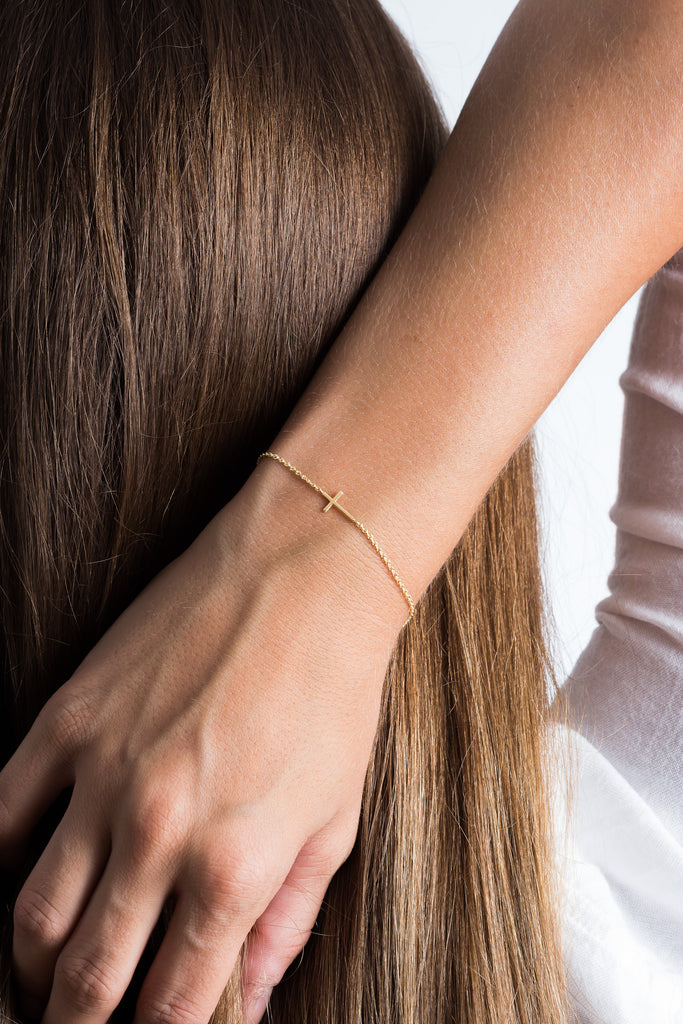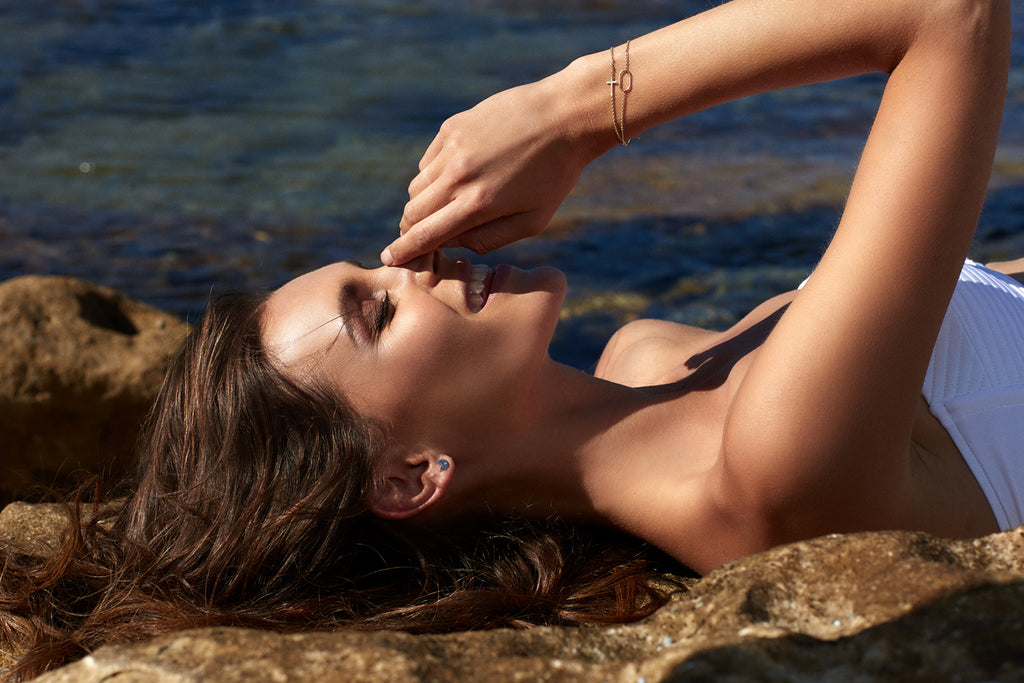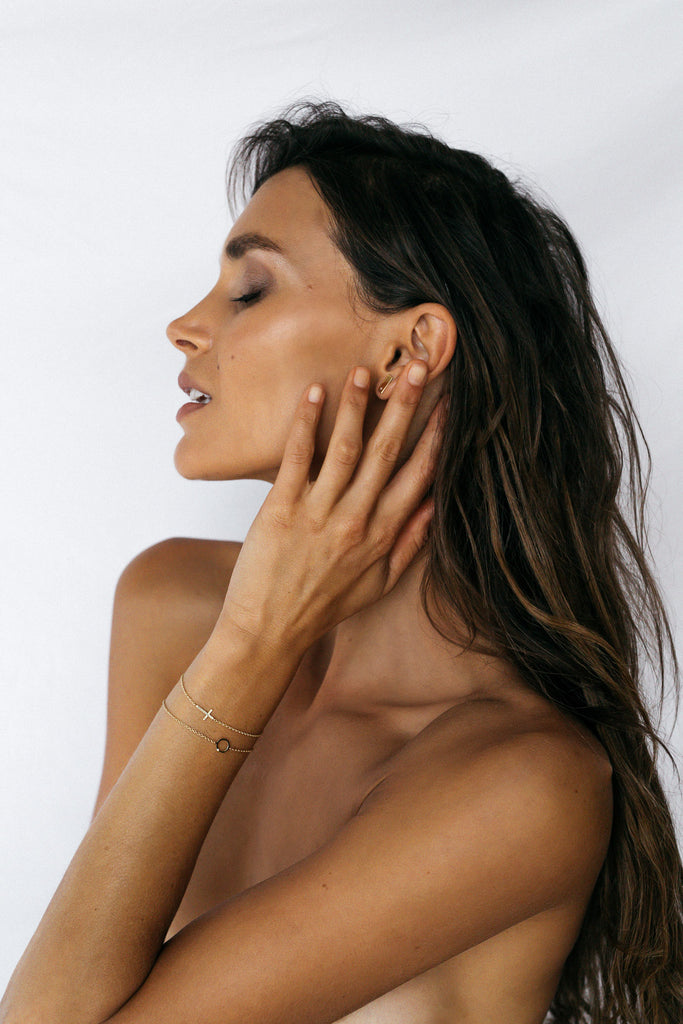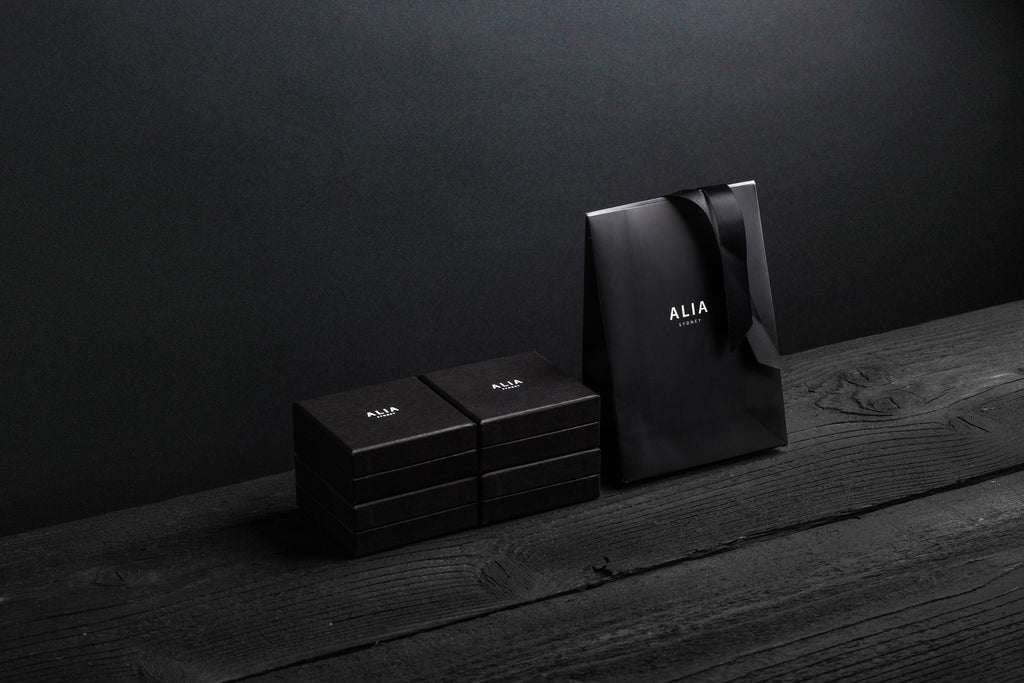 $ 490.00 AUD
$ 700.00 AUD
FINE 18 CARAT GOLD BRACELET FAIRLIGHT.X IN YELLOW
G150 12B
 An elegant bracelet with a fine cross pendant, handmade in 18 carat yellow gold. Delicate and subtle in its beauty, it's ideal for layering with other pieces.
 Details: 18 carat yellow gold. Fine chain with ring clasp. Pendant measures approximately 1.1cm. Total length of bracelet is approximately 18.2cm.
All our bracelets fit a slim/medium wrist.